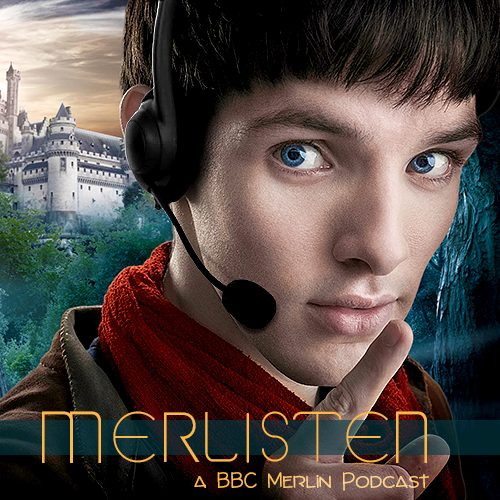 In today's episode, MissSnowfox and Momo continue to talk about the biggest ship in fandom, Merlin/Arthur, aka Merthur.
To get in touch with us, send an email, an ask on tumblr, or tweet at us on twitter.
Find the stream or download options for this episode below the cut. We apologise for the occasionally spotty sound quality – we're working to resolve that issue in future episodes!
This episode turned out to be SO LONG that we had to split it into two parts. This is the second part of this episode. The first part can be found here.
Download here [Right click, save as]
---
News:
Kinks of Camelot – the Merlin Kink Meme
The Merlin RPF Promptacular Fest of 2018
Reel Merlin mandatory check in
Merlin Winter Olympics – Claiming Open
Merlin Holidays Wrap Up
Mentioned Fanworks
[not necessarily in the order they are mentioned.]
Prove All My Hypotheses, written by minor_hue, podfic by lunchee
Pairing Pendragon/Merlin written by Anon, podfic by lunchee
Every Story is a Love Story, written by lady_ragnell, podfic by carefultread
Coffeeshop Muffins, written by skellerbvvt, podfic by beccadearie | podfic by momo
Lord Drake's Bequest, written by Pennyplainknits, podfic also by Pennyplainknits
The Student Prince, written by FayJay, podfic also by FayJay
Intended, written by new_kate, podfic by lunchee
The Pendragon Guide On How Not To Date, written by definewisdom, podfic by lunchee
Mending Wall, written by frantic, podfic by erica_schall [Note: The link redirects directly to the podfic. The text is no longer available online.]
Drastically Redefining Protocol, written by rageprufrock, podfic by RevolutionaryJo | podfic by lunchee
WeAreDestinedStudios
Statistics
[as of 21st Dec 2017,  Archiveofourown.org]
Top 5 by Kudos
Top 5 by Comments
Oldest
Newest
Longest
Shortest
Recs/Favourite fanworks
Only But a Dream, by littleskrib
MERTHUR
Arthur returns by Zeiruin
Stories by sirmerlin
The Knights Have a Thousand Eyes, written by stakeaclaim, podfic by beccaleelee
But It's a Good Refrain, written by lady_ragnell, podfic by striped_bowties
Three Tasks, written by syllic, podfic by pennyplainknits
Merlin & Arthur // Disgusting by danluvu
You're an asshole but I love you! by 0o0Vanilla0o0
what about now? by lovelydreams2x
Bringing Kingdoms to Their Knees by MsLyraGW
look what we've got….. by Lozzeh13
Far Away by yulivee94
Shattered by yulivee94
inside my head by Specialisyou
I Will Not Back Down by Lozzeh13