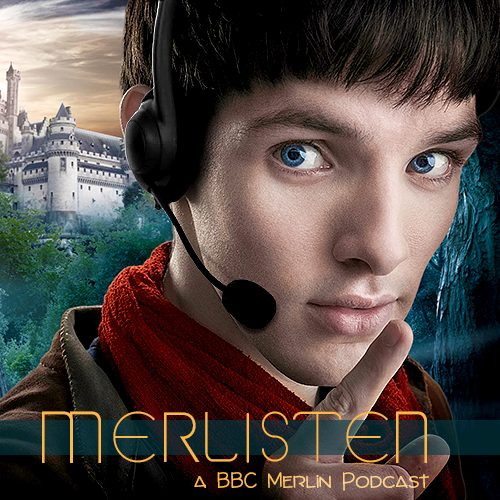 In today's episode, MissSnowFox and momo take a closer look at one of the show's leading ladies, Gwen, and how her character developed over the seasons. The legendary Guinevere is introduced as well, and of course we also take a look at fanworks.
To get in touch with us, send an email, an ask on tumblr, or tweet at us on twitter.
To stream or download the episode, and to find all relevant links, come this way.
Download here [Right click, save as]
---
News:
Merlin Memory Month
WIP Week
The-Pendragons Rewatch Poll
Resources & Mentioned fanworks
real-life-sucks-ass' tags
Nicole's comment
WoodlandGoddess1's comment on The Dragon's Call
WoodlandGoddess1's comment on the COiNELOT 2016 Recap
Episode 06: Arthur
Episode 04: Merlin
Episode 05: Episode Review: Valiant
The Consent Issues with Lancelot DuLac
More on how sexist Gwen's treatment was in the aftermath of 4×09
Statistics
AO3 stats on 12 Jan, 2018:
5,677 works tagged with "Gwen (Merlin)"
Top 5 pairings:
2,188 Gwen/Arthur
1,242 Gwen/Lancelot
931 Gwen/Morgana
171 Gwen/Merlin
138 Gwen/Merlin/Arthur
Further combinations*
91 Gwen/Leon
62 Gwen/Merlin/Arthur/Morgana
32 Gwen/Lancelot/Merlin
22 Gwaine/Gwen/Merlin
15 Gwen/Lancelot/Morgana
11 Gwen/Mithian
11 Gwen/Uther
9 Gwen/Arthur/Morgana
9 Gwen/Morgause
9 Freya/Gwen
7 Gwen/Merlin/Morgana
6 Elyan/Gwen
5 Gaius/Gwen
4 Gwen/Sefa
3 Gwen/Mordred
2 Elena/Gwen/Morgana
2 Annis/Gwen
2 Gwaine/Gwen/Merlin
1 Freya/Gwen/Morgana
1 Gwaine/Gwen/Lancelot/Merlin/Arthur
1 Agravaine/Cenred/Elena/Gwen/Leon/Mordred/Owain
1 Alator/Gwen/Helios
1 Gwaine/Gwen/Percival
1 Gwaine/Gwen/Arthur Pendragon
1 Elyan/Gwen/Leon/Will
1 Elena/Freya/Gwen/Mithian
1 Elena/Freya/Gwen/Morgana/Sophia
1 Elyan/Gwaine/Gwen/Lancelot/Leon/Merlin/Morgana/Arthur/Percival
*Disclaimer: Momo didn't check all the combinations of Gwen with every single minor character.
Recs
Trouble of the Magical Kind by Tossuka
The Sidewalks of New York by emmbrancsxx0
Soldier On, by Ilovehertjes
Gwen {Calls Me Home}, by TwoSidesStudios
Dividing Our Grief, written by , podfic read by Jadesfire
Blood, Sweat, and Tears, written by tielan, podfic read by akikotree