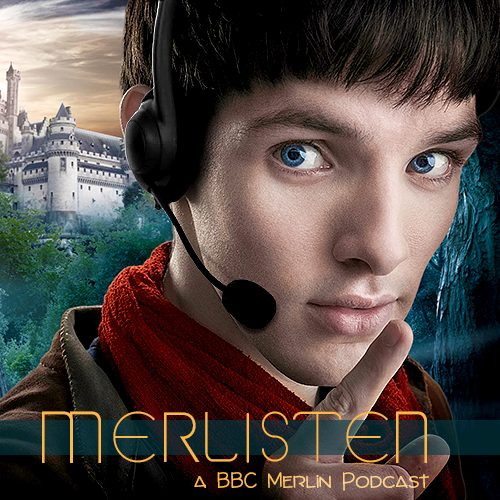 In today's episode, MissSnowfox and Momo are joined by RocknVaughn to talk about Colin Morgan.
To get in touch with us, send an email, an ask on tumblr, or tweet at us on twitter. You can also join our discord and find our podacst on iTunes!
Find more stream or download options for this episode below the cut.
Download here [Right click, save as] || Listen/subscribe on iTunes here
---
News:
Merlin RPF Prompt Fest 2019
Merlin Reverse Big Bang Schedule
ftf_merlin Check In reminder
Resources:
Archaeologist_D's comment on Episode 24
Markie's comment on Discord on Episode 28
Markie's comment on Discord on Episode 24 [continued]
Example of Bradley's face acting
RocknVaughn on AO3
RocknVaughn on Livejournal
Colin's humour in BTS video of "Excalibur"
Colin Morgan in "Jealousy"
Colin Morgan in "Nothing to Confess"
How Colin got the role in "Vernon God Little"
Colin Morgan in "Did you hear about our John?" on the Catherine Tate Show
Matt Smith and Karen Gillan auditioned for Merlin
Colin Morgan in "The Tempest" at the Globe Theatre in London
Colin Morgan in "Cry Babies"
Colin Morgan in "Good Omens"
Colin in "The Living and the Dead"
Colin Morgan in "The Laughing King"
Trailer for "Gloria"
About "Translations"
Announcement of "All Our Sons"
Colin Morgan in "Norse Mythology"
Recs & Mentioned Fanworks
"What were you the god of again?" – Merlin as Loki manips by brolinskeep
You're Amazing just the way you are | edited by InspirationxStrikes
Happy 25th Colin Morgan | edited by Mp26pro
Troublemaker | edited by Gunný
Colin Morgan in "The Fall"
Colin Morgan in "Island"
Merlocked18 on tumblr
merlins-earmuffs on tumblr
bestofcolinmorgan on tumblr
merlincastdaily on tumblr
brolinskeep on tumblr
Credits
Merlisten theme music composed by side_steppings
News music by Mansardian on freesound.org