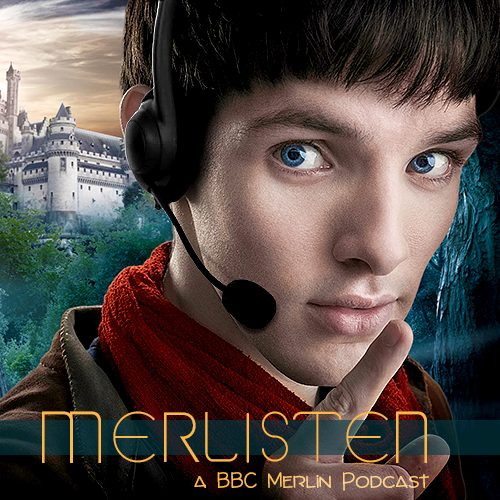 In today's episode, MissSnowfox and Momo are joined by Connor to talk about the male villains of the first series of Merlin.
Join us for two hours and 15 minutes of a lot of giggling, a bunch of tangents that got cut from the final product, a healthy dose of appreciation of just what a ridiculous villain Kanen really was, and many other things.
Please note that the episode starts with a slightly startling noise of someone knocking something over :).
To get in touch with us, send an email, an ask on tumblr, or tweet at us on twitter. You can also join our discord and find our podacst on iTunes!
Find more stream or download options for this episode below the cut.
Download here [Right click, save as] || Listen/subscribe on iTunes here
---
News
BBC Merlin on Netflix
Finish that fic, Merlin!
Merlin Holidays
Winterknights schedule
Winterknights pinch hitters wanted
Resources
badwolzfheel aka Connor on tumblr
badwolfzheel on instagram
Amphigoury's fanart recs for Episode 50 (Mergana)
Amphigoury's find of the missing Mergana graphic
Archaeologist_D's comment on Episode 48
Statistics
AO3 stats as of 15 November 2019
Valiant

172 works tagged with "Valiant (Merlin)"
3 tagged ships: Merlin/Valiant (12 works) ; Morgana/Valiant (4 works) ; Arthur/Valiant (2 works)

Edwin

109 works tagged with "Edwin Muirden"
3 tagged ships: Merlin/Edwin (12 works) ; Edwin/Morgana (2 works) ; Edwin/Ygraine (1 work)

Aulfric

20 works tagged with "Aulfric (Merlin)"
No tagged ships

Kanen

28 works tagged with "Kanen (Merlin)"
Tagged ships: Merlin/Kanen (1 work)

Tauren

17 works tagged with "Tauren (Merlin)"
No tagged ships
Recs & Mentioned Fanworks
The Student Prince by FayJay | Podfic by FayJay
The Long Way Home by Polomonkey
In Spite of Everything, the Stars by Polomonkey, Podfic by momotastic
Credits
Merlisten theme music composed by side_steppings
News music by Mansardian on freesound.org
Interview/Talkback quote music: Monkeys Spinning Monkeys by Kevin MacLeod on freesoung.org
Manip for the cover by brolinskeep, Cover by momo
momotastic on AO3 | tumblr | Podfic | Fanwork resources | (Pod)fic recs
misssnowfox on AO3 | tumblr | YouTube | Cosplay