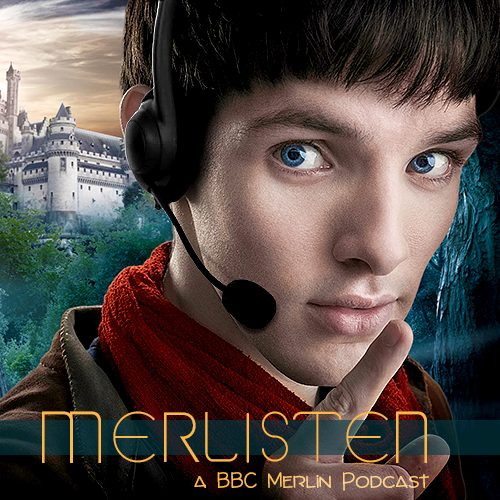 In today's episode, momo and MissSnowFox take a closer look at the show's other main protagonist, Arthur, and how his character developed over the seasons. The legendary Arthur is introduced as well, and of course we also take a look at fanworks.
To get in touch with us, send an email, an ask on tumblr, or tweet at us on twitter.
To stream or download the episode, and to find all relevant links, come this way.
Download here [Right click, save as]
---
News:
Merlin Olympics on LJ
Merlin Kink Meme looking for helpers
Work in Progress Week
Merlin Holidays began posting
Winter Knights has been posting
COiNELOT tickets back on sale
News not mentioned in the episode:
Merlin Telephone Art Game sign ups have opened
Merlinfanficquotes on tumblr is still looking for people to help out.
Resources & Mentioned fanworks
Nicole's comment
WoodlandGoddess1's comment
Merlin Wiki
AO3 meta entry re: birthdates/ages of characters
Statistics
AO3 stats on 21 Nov, 2017:
15,381 works with the character tag "Arthur"
~16,450 works with Arthur in a pairing (barring any overlap)
Top 5 pairings:
12,819 Arthur/Merlin
2,146 Arthur/Gwen
228 Arthur/Morgana
157 Arthur/Gwaine/Merlin
153 Arthur/Gwaine
Further combinations*
134 Gwen/Arthur/Merlin
69 Arthur/Other(s)
66 Leon/Arthur
62 Gwen/Morgana/Merlin/Arthur
62 Arthur/Percival
59 Lancelot/Arthur
56 Mithian/Arthur
53 Merlin/Arthur/Mordred
47 Arthur/Sophia
44 Arthur/Vivian
43 Mordred/Arthur
39 Arthur/Uther
37 Arthur/OC
28 Merlin/Morgana/Arthur
25 Arthur/Elena
18 Freya/Arthur
17 Arthur/OFC
16 Freya/Merlin/Arthur
15 Merlin/Arthur/Percival
11 Arthur/OMC
6 Merlin/Arthur/Uther
5 Merlin/Arthur/Other(s)
4 Arthur/Harry Potter
3 Leon/Arthur/Percival
3 Arthur/Valiant
3 Arthur/Will
2 Arthur/Everyone
2 Arthur/You
2 Gwaine/Merlin/Arthur/Percival
2 Self-cest
2 Elyan/Gwaine/Lancelot/Leon/Merlin/Arthur/Percival
2 Merlin/Arthur/Will
2 Arthur/Sansa Stark
2 Arthur/River Tam (Firefly)
1 Elyan/Arthur/Percival
1 Gwen/Arthur/Percival
1 Gaius/Arthur/Uther
1 Arthur/Merlin/Harry Potter
5 more crossover one-offs (Black Sails, Game of Thrones, Marvel: Cinematic Universe, Legend of Zelda, (Smallville)
*Disclaimer: Momo didn't check all the combinations of Arthur with every single minor character.
Recs/mentioned fanworks
The Pendragon Guide to How Not to Date by definewisdom
Every Story is a Love Story by lady_ragnell
Tulips Are Better; Dragons Are Best by sweetjelly, with art by NeigeAuSoleil
As Long as We Have We by lady_ragnell, Podfic by akikotree
All I Want for Christmas is You by dreamdustmama, Podfic by striped_bowties
For Camelot, edited by ilikeyou31x
I've found my place to go, edited by ilikeyou31x
Trapped in God's programme, edited by LonerCheerleader
Of Greatness, by minor_hue, read by lunchee