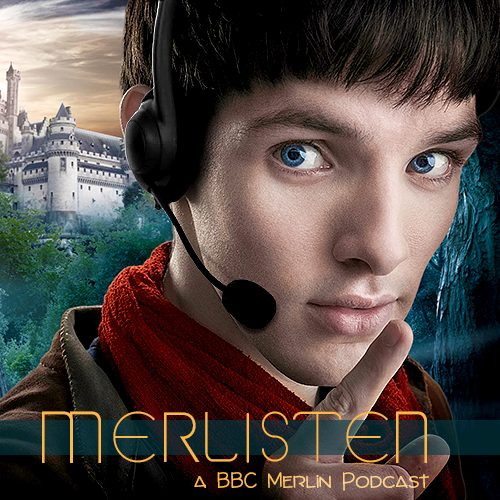 In today's episode, MissSnowfox and Momo talk about the third episode of BBC's Merlin, "The Mark of Nimueh".
To get in touch with us, send an email, an ask on tumblr, or tweet at us on twitter.
Find the stream or download options for this episode below the cut.
Download here [Right click, save as]
---
News:
Merlin Olympics: Winter Games*
#Ressurection – a Merlin Fanthology
Reel Merlin has a mandatory check in coming up.
*It looks like they're still not sure if the fest will run again. Watch their LJ for more news.
Resources:
Statistics:
First aired 4 Oct 2008
3 female characters (with lines)

2 main cast (Gwen, Morgana)
1 supporting cast (Nimueh)

5 male characters (with lines)

4 main cast (Arthur, Merlin, Gaius, Uther)
1 supporting cast (Tom)

Enemy/Monster of the Week: Nimueh, Afanc
Arthur & Merlin kill 1 creature (Afanc)
Creaturology
The Afanc
Lake monster from Welsh mythology
Not entirely clear what the Afanc actually does, except look monstrous and thrash about when it's clad it chains, which is a relatable reaction, tbh.
Several legends and stories around it
Some legends say that it was slain by King Arthur