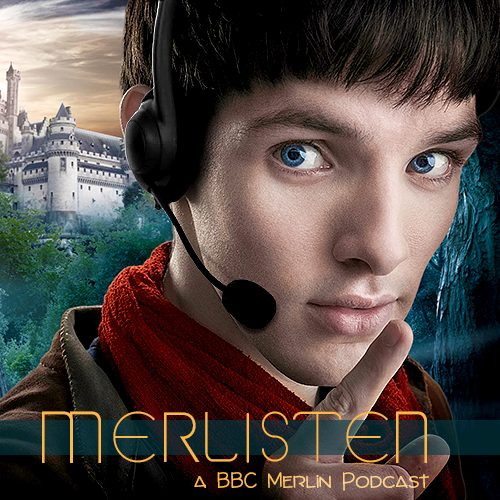 In today's episode, MissSnowFox and momo, along with two guests,  take a closer look at Gaius and Uther, and how their characters developed over the seasons. The legendary Uther is introduced, and of course we also take a look at fanworks about these two.
To get in touch with us, send an email, an ask on tumblr, or tweet at us on twitter. You can also join our Discord server.
To stream or download the episode, and to find all relevant links, check below the cut. This episode got a bit long, so we provide you with two versions: One with news and talkbacks, and one without! The longer version is ~2h 15m long, and the short version only ~2h 4m. Embedded in this post will be the long version.
Download long version [Right click, save as] or short version [Right click, save as]
---
News:
Merlin Canon Fest Episode List
Podfic Big Bang
Merlisten Discord Server
Maryluis' Artbook #MedievalHusbands
Pod-Together
Unconventional Courtship
Bottom-Arthur Fest
Resources
Saturne on AO3
Saturne on tumblr
CloudFactory
Archaeologist_D's comment on Episode 14: Mordred
tumblr post on Merlin talking to Finna about the return of magic, first discussed in Merlisten Episode 14: Mordred
Podfic: Mr Emrys and the Prat/Brat
Episode Review: Gates of Avalon
Episode Review: Valiant [the one where Gaius hesitates when Merlin asks what he would do if it got out that Merlin has magic]
Statistics
AO3 stats on 17 May 2018:
Gaius

3,493 works tagged with "Gaius (Merlin)" → 1,893 without Merthur

Uther

2,759 works tagged with "Uther Pendragon (Merlin)" → 1,266 without Merthur
Top 5 pairings for Uther:
Ygraine/Uther (198)

Merlin/Uther (113)

Morgana/Uther (53)

Arthur/Uther (40)

Gaius/Uther (35)
Top 5 pairings for Gaius:
Uther/Gaius (35)

Alice/Gaius (27)

Gaius/Merlin (14)

Agravaine/Gaius (3)

And the rest is negligible because they all have 1 work
Recs & Mentioned Fanworks
Le dernier souffle de Kilgharrah by Saturne
Intended by new_kate, podfic by Lunchee
Rusty Spoons (And What to Do with Them) by comeseetheuniverse
Saturne's comic about the Useless Guards of Camelot (TM)
Into His Own by sarcasticchik, Podfic by regonym
Remember Remember, the Fifth of November by AngelQueen, Podfic by hebecious [warning: non-explicit half-sibling incest]
Gluttony by Lilian_Cho
For Your Information by reni_days, Podfic by Ceebee
Experienced by lolafeist, only podfic by Sophinisba still available, Uther/Merlin
The Story Of King Uther edited by estaaaas
Uther Pendragon | Almost Perfect Dream edited by estaaaas
Gaius {By Your Side} edited by TwoSidesStudios
Uther Pendragon • Everybody loves me edited by estaaaas