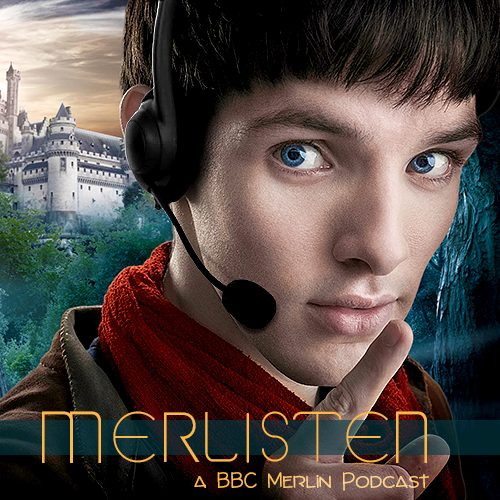 In today's episode, momo and MissSnowFox are joined by Archaeologist_D to talk about the early fics written in this fandom. The fics that were conceived before everything changed in Season 3 and before all the characters were introduced.
To get in touch with us, send an email, an ask on tumblr, or tweet at us on twitter.
To stream or download the episode, and to find all relevant links, click the read more button. This episode is 01h 27m long.
Download here [Right click, save as]
---
News
Merlisten on iTunes
merlin memory month
Sayatsugu's commission info
Merlin Reverse Schedule
Merlin Reverse FAQ
merlinfanart
COiNELOT 2 weeks ticket reminder
Pornalot
Arwen Shipping Meme announcement
Resources
Guests & Talkbacks
Archaeologist_D on tumblr
Archaeologist_D on Dreamwidth
Badwolfzheel's message on tumblr
Mentioned Communities
merlinfic
merlinxarthur
merlinslash
merlinrpf
merlin-finders
merlin-betas
camelot-kink
kinkme-merlin
summerpornathon
pornalot
camelotsolstice
merlin-flashfic
Merlin Tournament of Champions
merlinadvent
Paperlegends Big Bang
After Camlann Big Bang
Box of Magic
The Gay Yenta Dragon Challenge
reel-merlin
merlin-holidays
merlin-santa
Merlin Reverse BB
Merlin Reverse (new)
merlin-gifts
Authors & Fics
casparus' fic crossposted to merlinfic
suki_blue's fic crossposted to merlinxarthur
A Trace of Magic by suki_blue
Defining It by midletone_one, posted to merlinslash
Myrlinna by BloodredCrimsonhands
Friends? by beren
Astolat's website
Astolat's Livejournal
Astolat on AO3
Beltane by astolat
Beltane [Podfic] by astolat
cherrybina on AO3
At the End of the Path to Nowhere by cherrybina
Cori Lannam on LJ
Cori Lannam on AO3
The Natural Progression of such things by Cori Lannam
FayJay on AO3
The Student Prince by FayJay [On AO3]
fuzzytomato on AO3
Lions and Pebbles and Penguins, Oh my! by fuzzytomato
Small Town Mechanics by fuzzytomato
Post-It Note Romance by fuzzytomato
Spartacus and the Open Taxi Door by fuzzytomato
giselleslash on Dreamwidth
giselleslash on AO3
The Wounds Underneath by giselleslash
Lady_Ragnell on LJ
Lady_Ragnell on AO3
Every Tuesday Night by Lady_Ragnell
Every Story is a Love Story by Lady_Ragnell
magog-83 on Dreamwidth
magog-83 on AO3
The Offer or: How Merlin got to be Court Sorcerer after all by magog-83
marguerite_26 on LJ
marguerite_26 on AO3
The Green Apple by marguerite_26
Marianna_OConner on LJ
Swinging from the Chandeliers by Maria_OConner
rageprufrock on LJ
Drastically Redefining Protocol by rageprufrock [on AO3]
ras_elased on LJ
ras_elased on AO3
The King's Command by ras_elased
Two Weeks Notice by ras_elased
riventhorn on LJ
riventhorn on AO3
Enough for Now by riventhorn
Leashed by riventhorn
rotrude on LJ
rotrude on AO3
Vivien by rotrude
Icebreaker by rotrude
seperis on LJ
seperis on AO3
Summer Country by seperis
Job Orientation by seperis
Privileges of Rank by seperis
Truth is a Whisper by seperis
syllic on LJ
syllic on AO3
Fyrgearwunga (Materials for a Fire) by syllic
Three Tasks by syllic
In Want of a Wife by syllic
winterstorrm on AO3
Hermette on Fanlore
minor_hue masterlist for kink meme links
minor_hue's fics on dropbox
The Good Times Are Killing Me by minor_hue
Love's First Kiss by MissSnowFox
Defenders of the Realm by lamardeuse
torakowalski
Recs
Peach, Plum, Pear by sweetestdrain
Rheged by McShame
Gadarene by unpossible, podfic by Birdie7272
Fostered by rageprufrock, podfic by dodificus
A Lot Like Life by shinybug, podficced by dodificus
Touch Me (Not) by veronamay, podficced by striped_bowties
Winterbloom by shinybug, podficced by bravenclawesome
Poison: It's Fun All Around by derryere
Those Deep Places by sville, podficced by Rhea314
Reciprocation by astolat, podficced by ann_ciudad