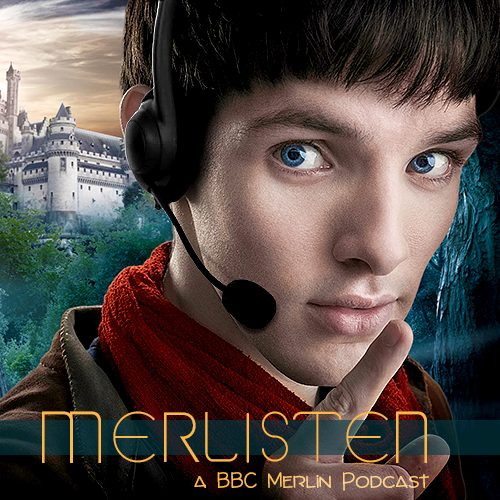 In today's episode, MissSnowfox and Momo recap the first series of BBC's Merlin as a whole now that they're done doing single reviews of series 1 episodes. Also, momo would like to say sorry for how the volume on her voice fluctuates so much lately :/
To get in touch with us, send an email, an ask on tumblr, or tweet at us on twitter. You can also join our discord and find our podacst on iTunes!
Find more stream or download options for this episode below the cut.
Download here [Right click, save as] || Listen/subscribe on iTunes here
---
News:
Femslash February Ficathon
Awesome Ladies Podfic Anthology 2019
Camelot Remix
Merlin Reverse Big Bang Schedule
Merlin Cast Daily on tumblr
Statistics:
On average throughout the series:
2 female characters (with lines)
4 male characters (with lines)

Arthur
Merlin
Uther
Gaius

Merlin killed 6 creatures & people
5 people of colour

Gwen
Tom
Lancelot
Sir Pellinore
Sir Ewan
Resources & Mentioned Fanworks:
Lao's comment Episode 9
The Return of Magic (upon dragon's wings) by katherynfromphilly
Defenders of the Realm by lamardeuse, Podfic by FayJay
Credits
Merlisten theme music composed by side_steppings
News music by Mansardian on freesound.org
Intermission music: "Monkeys Spinning Monkeys" by Kevin McLeod
Manip for the cover by brolinskeep, Cover by momo
momotastic on AO3 | tumblr | Podfic
misssnowfox on AO3 | tumblr | YouTube | Cosplay