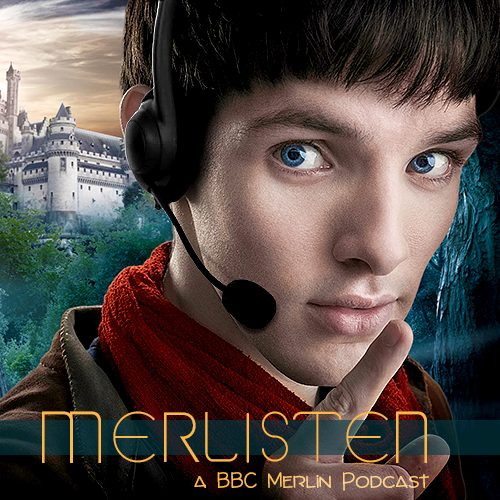 In today's episode, MissSnowfox and Momo are joined by Sara to talk about the female villains of the first series of Merlin.
Join us for just under two hours to figure out what the difference between antagonists and villains are, whether Morgana is either one, and also how good (in quality) any of the female villains of Season 1 really were.
To get in touch with us, send an email, an ask on tumblr, or tweet at us on twitter. You can also join our discord and find our podacst on iTunes!
Find more stream or download options for this episode below the cut.
Download here [Right click, save as] || Listen/subscribe on iTunes here
---
News
Merlin & Arthur touch fest
ACBB Rough Drafts & Summaries due
Resources
Archaeologist_D's comment on episode 39
Julylilly's comment on Episode 38
Sara on tumblr
Sara on twitter
Sara on AO3
Definition: Antagonist
Definition: Villain
Statistics
AO3 stats as of 15 June 2019
Mary Collins

6 works tagged with "Mary Collins" (Merlin)"

Sophia

211 works tagged with "Sophia (Merlin)"

Nimueh

531 works tagged with "Nimueh (Merlin)
Top pairings
Sophia

Sophia/Will → 3 works
Sophia/Freya → 3 works
Sophia/Morgana → 4 works
Sophia/Vivian → 5 works
Sophia/Arthur → 53 works

Nimueh

Morgause/Nimueh → 8 works

Merlin/Nimueh → 14 works

Nimueh/Uther → 23 works

Nimueh/Morgana → 25 works

Nimueh/Ygraine → 40 works
Recs & Mentioned Fanworks
Loaded March by Footloose ; Podfic by EchoDeltaNine | Podfic by Trickster24
There Are No Gays in Football by Malu_3
The Falconry Series by Versaphile
In Your Name by Bohemia
Heart in a Headlock by SweetAndSharp [WIP]
Coffeeshop Muffins by Skellerbvvt ; >a href="https://archiveofourown.org/works/5216882″>Podfic by momo | Podfic by Underlay
The Student Prince by FayJay | Podfic by FayJay
The Warlock's Quickening by Antares8
A Binding Contract by eldee
The Price of Magic [Nimueh] | edited by NewMoonInTheSummers
World Collapsing [Morgana and Nimueh, AU] | edited by checkmate171
The Pendragon Guide On How Not to Date by mariana_oconner ; Podfic by lunchee
Road of Ruins by momotastic
Fresh Poison Each Weak by lady_ragnell ; Podfic by Kalakirya
Edits of the High Priestesses by witchofthekorcari on tumblr
Credits
Merlisten theme music composed by side_steppings
News music by Mansardian on freesound.org
Interview/Talkback quote music: Monkeys Spinning Monkeys by Kevin MacLeod on freesoung.org
Manip for the cover by brolinskeep, Cover by momo
momotastic on AO3 | tumblr | Podfic | (Pod)Fic updates
misssnowfox on AO3 | tumblr | YouTube | Cosplay