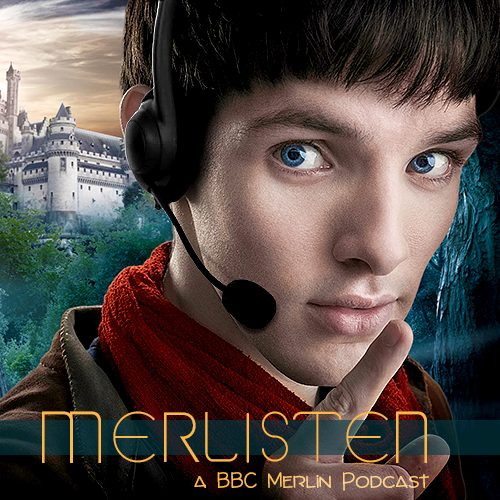 In today's episode, MissSnowfox and Momo are joined by Markie and Hanson to talk about Crossover & Fusion fanfiction! We got into the difference between Crossovers and Fusions, popular fandoms that get crossed/fused with Merlin a lot, and all kinds of other things.
The episode is just under 2h long. We apologise for the spotty audio on momo's part. He's had to switch tech recently and is still working out the kinks.
To get in touch with us, send an email, an ask on tumblr, or tweet at us on twitter. You can also join our discord and find our podacst on iTunes!
Find more stream or download options for this episode below the cut.
Download here [Right click, save as] || Listen/subscribe on iTunes here
---
News
After Camlann Big Bang looking for artist pinch hitters
Kinkalot
Merthur touch fest
Camelot Remix reveals
Marry Merthur Month
Resources
Hanson on tumblr
Markie on tumblr
Amphigoury's comment on Episode 46
Archaeologist_D's comment on Episode 46
Crossover on Fanlore
Fusions on Fanlore

[Click for bigger version]
Reel Merlin challenge
Merlin Fusions
Mentioned Fanworks
So Merlin Emrys, Here Is Your Holiday by crazyboutremmy, podfic by EosRose
Merlin Emrys and the Triwizard Tournament by crazyboutremmy, podfic by EosRose
Arthur Pendragon and the quest with a capital Q by rubberglue, podfic by Akikotree
The King of Mars by Ivalee, Art by Brolinskeep
Two Weeks Notice by ras-elased, podfic by jennacorinth
Christmas Holidays (Aren't What They Used to Be) by momotastic
All The Way To The Western Isles by acetamide
Emrys Ascending by tricksterity
annethevikingart [the artist who draws Bradley as elf king]
Eirian the Grass King [example of aforementioned Bradley as Elf King]
Statistics
(as of the middle of July 2019)
Tag
Meta-Tag: Crossovers & Fusions
1,047 works in the Merlin fandom
Top 5 Crossover fandoms
Recs
Love, Merlin by goodluckgettingtosleep
Two Weeks Notice by ras-elased, podfic by jennacorinth
The End of the Line, by asilentherald
The Spy Who Came From the Cold by rotrude
earnestly yours (and you, mine) by lunapark
Camelot Nine-Nine by Brolinskeep [fanart], Fic: Date the Flooze (The Cool Cool Cool Cool Remix) b< arthur_pendragon
Pianos Are Made For Falling by fishwrites
more grace than Heaven ever dreamed of by whirligigged, podfic by Bravenclawesome
What were you the god of again? by Brolinskeep [Fanart]
Mad Merlin by Brolinskeep [Fanart + Story Idea]
Meeting the Minister by Magog_83, Podfic by Lunchee
Donna Noble, King of Camelot by Netgirl_Y2K, Podfic by Lunchee
Once and Future by Mad_Maudlin, Podfic by Lunchee
My Friend the Doctor by Lao-Pendragon [Fanart]
Lady Catherine Comes to Camelot by Magog_82, Podfic by Lunchee
Star Wars Fusion Art by Whimsycatcher
You Swiped Right by momotastic
A Prince's Tale by momotastic
Common Law by momotastic
Additional Fanwork-Recs by Markie
Say My Name by CallMeHopeless
Blank Canvas by rotrude
Death Is Only The Beginning by Val_Creative
Merlin's Moving Castle by KrisEleven
The View From The Mountain by Nympha_Alba
A Kind of Magic by Schweet_Heart
Let Us Cling Together As The Years Go By by TheGameIsOn_Geronimo
'Hello Newt, I'm Adam's brother…' by brolinskeep [gif set]
Good Omens Crossover Fanart by Maryluis
Credits
Merlisten theme music composed by side_steppings
News music by Mansardian on freesound.org
Interview/Talkback quote music: Monkeys Spinning Monkeys by Kevin MacLeod on freesoung.org
Manip for the cover by brolinskeep, Cover by momo
momotastic on AO3 | tumblr | Podfic | (Pod)Fic updates
misssnowfox on AO3 | tumblr | YouTube | Cosplay