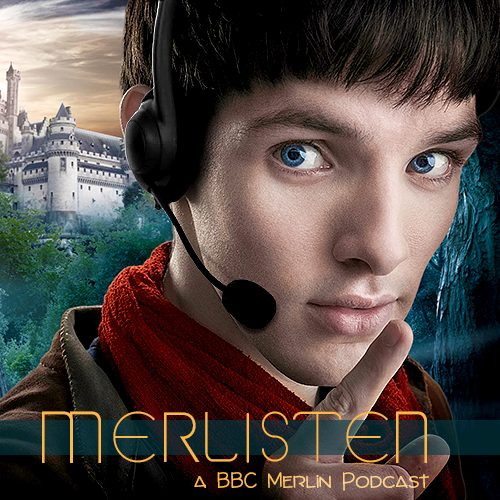 In today's episode, MissSnowfox and Momo are joined by Altocello and Amphigoury to review episode four of series 2: "Lancelot and Guinevere." The episode is a little over two and a half hours long. It features Rox' gushing about Lancelot and Guinevere, Altocello's insights on music, Amphigoury's insights on cinematography, and a lot of silence from momo.
To get in touch with us, send an email, an ask on tumblr, or tweet at us on twitter. You can also join our discord and find our podacst on iTunes!
Find more stream or download options for this episode below the cut.
Download here [Right click, save as] || Listen/subscribe on iTunes here
---
News
ACBB author/artist matchups
Merlin Forever – the Merlin rewatch
Statistics
First aired 10 Oct 2009
2 female character (with lines)

2 main cast (Gwen, Morgana)

7 male characters (with lines)

4 main cast (Arthur, Merlin, Gaius, Uther)
3 supporting cast (

Lancelot, Kendrick, Hengist

)

Enemy/Monster of the week: Hengist, Kendrick, Wilddeoren

No one in the main cast kills anyone, but Aglain dies
Creaturology
Wildereon
giant rats

incredible sense of smell
carnivorous
Resources & Mentioned Fanworks
altocello on AO3
altocello on tumblr
altocello on twitter
altocello on pillowfort
altocello on deviantart
altocello on dreamwidth
altocello on instagram
Amphigoury on tumblr
Amphigoury on AO3
Markie's comment on Episode 43
Archaeologist_D's comment on Episode 45
Episode 2×04 on the Merlin Wiki
Skin Deep by PlaneJane, Podfic by bravenclawesome
The Good Life by RurouniHime, Podfic by EosRose
In a world called catastrophe by leviathans_moon
Arthur/Gwen Part 1
Arthur/Gwen Part 2
Gwen/Lancelot
Something Wort It All by Diana_Prallon [the fic in which Gwen fakes the injury to save Morgana]
Gwen/Morgana Part 1
Gwen/Morgana Part 2
Female Villains S1
Lancelot and Guinevere – and a magic reval [Fanart] by Whimsycatcher
Credits
Merlisten theme music composed by side_steppings
News music by Mansardian on freesound.org
Interview/Talkback quote music: Monkeys Spinning Monkeys by Kevin MacLeod on freesoung.org
Manip for the cover by brolinskeep, Cover by momo
momotastic on AO3 | tumblr | Podfic | (Pod)Fic updates
misssnowfox on AO3 | tumblr | YouTube | Cosplay