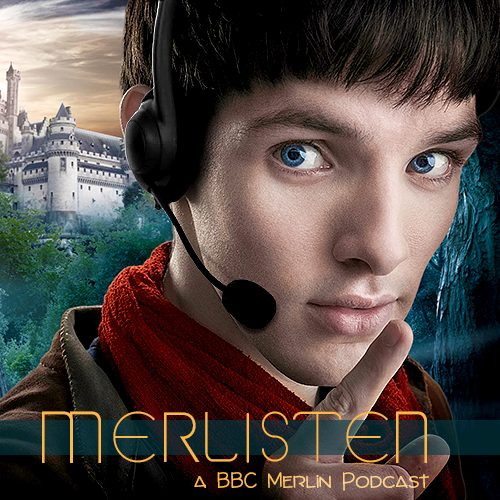 In today's episode, MissSnowfox and Momo are joined again by two guests, and an interviewee to talk about the next ship in this fandom, Gwen/Arthur, aka Arwen.
To get in touch with us, send an email, an ask on tumblr, or tweet at us on twitter.
Find the stream or download options for this episode below the cut. It's a long one again, which is why this was cut into two parts – again. 🙂
This is part 2 of a two-part episode. Part 1, a look at Arwen in Canon was posted last Sunday. Today we're taking a closer look at Arwen in Fandom.
The episode is, again, almost 1h 45m long…
Download here [Right click, save as]
---
News:
Merlin Art & Writers Game
After Camlann Big Bang Schedule
Merlin Memory Month
Resources:
GeekyZelda on tumblr
May aka yousaidwithallmyheart on tumblr
Ella_Rose88 on LiveJournal
The Pendragons on LJ
The Pendragons on tumblr
Interview with Ella_Rose88
Autumn's comment on Episode 06: Character Study "Arthur"
Nicole's comment on Episode 09: Character Study: Gwen
allofuswithwings on tumblr | allofuswithwings on AO3
camelot-love on LJ
All Arwen works on FF.net
sapphireswimming on tumblr</a<
Interview Music from the Free Music Archive by Kevin MacLeod. The track is called Monkeys Spinning Monkeys.
Our Episode on Merthur (re: Statistics)
Statistics
[as of 22 Jan 2018,  Archiveofourown.org]
Disclaimer: The works listed below (especially the ones in the Top 5 categories) are Arwen works by the best estimation of momo, who compiled the stats. Momo checked the summaries, tags, and author's notes to determine if these fics looked like they actually focused on Arwen as a pairing, or at least gave the pairing a central role, rather than treat them as background decoration. If any of the listed fics aren't Arwen works by the estimate of an Arwen shipper, we apologise for the error.
Top 5 by Kudos
Top 5 by Comments
Oldest
Newest
Longest
Shortest
Mentioned Fanworks/Recs
Two Weeks Notice, by Ras_Elased, read by Jenna Corinth
Time Forward, by kianspo, read by SweetandSharp –> That fic that momo couldn't remember the title of in which Arthur is first with Gwen and then with Merlin. (Beware: Merthur ending!)
Guinevere Pendragon | Soldier On, edited by ilovehertjes
Arthur and Guinevere, by nero749
Merlin with Arthur & Gwen's kids in Camelot, by whimsycatcher
Tropes – Arwen, by sneetchstar
May's Arwen Playlist
Ella_Rose88's Arwen bookmarks on AO3
Arwen Collection on AO3
Ella_Rose88's Arwen bookmarks on FF.net
Somebody to Die For, edited by toufinus
Sinners, edited by ilovehertjes
What Hurts the Most, edited by missdaydreamer101
Threegether, by whimsycatcher
An Ever Fixed Mark, by imperfectcircle, read by kalakirya
Trust (lay down your burdens), by such_heights, read by sophinisba
The place where I belong, edited by ilikeyou31x
You really care about her, edited by specialisyou
You Make Me Whole, edited by ilovehertjes