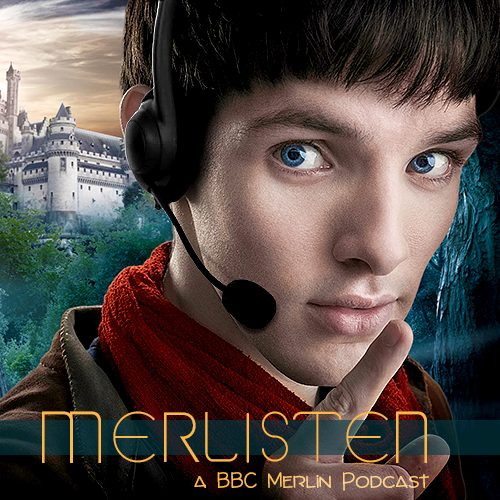 In today's episode, MissSnowFox and momo, along with a new guest,  take a closer look at Lancelot, and how his character developed over the seasons. The legendary Lancelot is introduced as well, and of course we also take a look at fanworks.
To get in touch with us, send an email, an ask on tumblr, or tweet at us on twitter.
To stream or download the episode, and to find all relevant links, come this way. It's a little under 1h and 45min long!
Download here [Right click, save as]
---
News:
Arthurian Mythia
Rare Male Slash Exchange
Resources
Merlin-Bunny on tumblr
Merlin-Bunny's art blog
King of Derpalot
Real Life Sucks Ass' tag commentary on Episode 14: Mordred
Novelised episode of "Lancelot and Guinevere" on amazon.co.uk
Arwen Pt 1
Arwen Pt 2
Lancelot (Merlin) – character tag on AO3 without Merlin/Arthur
Statistics
AO3 stats on 09 April 2018:
2,629 works tagged with "Lancelot (Merlin)"
Top 5 pairings:
Gwen/Lancelot – 1,269 works
Lancelot/Merlin – 157 works
Gwaine/Lancelot – 55 works
Lancelot/Arthur – 43 works
Gwen/Lancelot/Arthur – 33 works
Recs & Mentioned Fanworks
Drastically Redefining Protocol Extra: Bank Holiday by rageprufrock, podfic by Lunchee, podfic by Revolutionaryjo
The Pendragon Guide On How Not To Date by mariana_oconner, podfic by Lunchee
Pairing Pendragon/Merlin by anon, podfic by Lunchee
Two Weeks Notice by ras_elased, podfic by Jenna Corinth
Prove All My Hypothesis by minor_hue, only podfic by Lunchee still available
Platonic by Lullabylily
Aced It by AithuzahFic
just don't let me disappear by pwnedbypineapple
VJW Cosplay on tumblr, on Instagram
The Curious Incident of the Harpies in Broad Daylight by kaydeefalls, podfic by Lunchee
Lancelot du Lac – driving nails edited by estaaaas
A tribute to Lancelot – The bravest and most noble of them all edited by poetry94
Fix you edited by MagicalUnicorn22 aka MissSnowFox