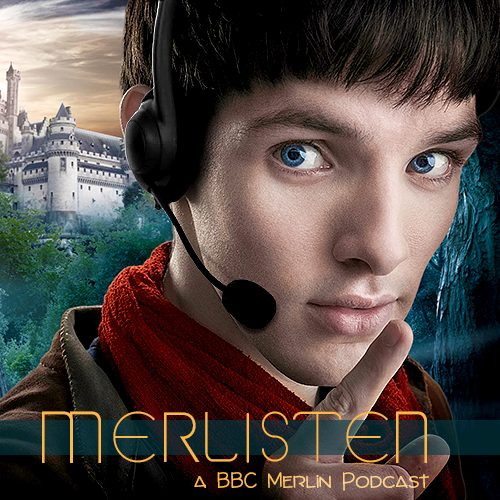 In today's episode, MissSnowfox and Momo get started on Series 2 of Merlin, starting with the first episode: "The Curse of Cornelius Sigan." The episode is about two and a half hours long, and features momo explaining why Arthur is shirtless so much, and Momo and Rox loving Mackenzie Crook the right amount.
To get in touch with us, send an email, an ask on tumblr, or tweet at us on twitter. You can also join our discord and find our podacst on iTunes!
Find more stream or download options for this episode below the cut.
Download here [Right click, save as] || Listen/subscribe on iTunes here
---
News:
New Merlin Reverse Schedule
After Camlann Runs Again
Kink Meme Fill-a-Thon
Merlin's Spring Cleaning challenge
Statistics:
First aired 19 Sep 2009
2 female characters (with lines)

2 main cast (Gwen, Morgana)

8 male characters (with lines)

4 main cast (Arthur, Merlin, Gaius, Uther)
4 supporting cast (Cedric, mine worker, Sigan, knight)

Enemy/Monster of the Week: Cornelius Sigan
Merlin eliminates 1 person: Sigan
Resources
Eirene's comment on Episode 14
Eirene's comment on Episode 15
Aspen's comment on Episode 17
Julilily's comment on Episode 31
"The Curse of Cornelius Sigan" on the Merlin Wiki
Credits
Merlisten theme music composed by side_steppings
News music by Mansardian on freesound.org
Manip for the cover by brolinskeep, Cover by momo
momotastic on AO3 | tumblr | Podfic | (Pod)Fic updates
misssnowfox on AO3 | tumblr | YouTube | Cosplay