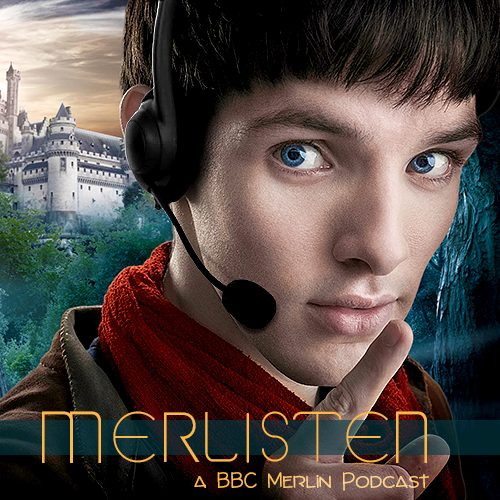 In today's episode, MissSnowfox and Momo continue with Series 2 of Merlin, going into the third episode: "The Nightmare Begins." The episode is roughly two hours and fifteen minutes long. It features Rox and momo deeply analysing how everyone makes such bad decisions in this episode.
To get in touch with us, send an email, an ask on tumblr, or tweet at us on twitter. You can also join our discord and find our podacst on iTunes!
Find more stream or download options for this episode below the cut.
Download here [Right click, save as] || Listen/subscribe on iTunes here
---
News
Long Podfic Exchange
Merlin Canon Fest
Merlisten looking for guests
Statistics
First aired 03 Oct 2009
3 female character (with lines)

2 main cast (Gwen, Morgana)
1 supporting cast (Forridel)

7 male characters (with lines)

5 main cast (Arthur, Merlin, Gaius, Uther, Leon)
2 supporting cast (

Mordred, Aglain

)

Enemy/Monster of the week: Morgana's fear, Merlin being punished for making the right choice, Merlin also not making the right choice

No one in the main cast kills anyone, but Aglain dies
Creaturology
Serkets
giant scorpions in the forest of Ascetir

"Serket" is the ancient Egyptian goddess of fertility, nature, animals, medicine, magic, and healing venomous stings and bites

Deification of Scorpions
Resources & Mentioned Fanworks
Elirwen's comment on Episode 28
Eirene's comment on Episode 30
Episode 2×03 on the Merlin Wiki
Merlins-earmuffs on tumblr
"The Nightmare Begins" on the Merlin Wiki
Intended by new_kate, Podfic by Lunchee
Credits
Merlisten theme music composed by side_steppings
News music by Mansardian on freesound.org
Interview/Talkback quote music: Monkeys Spinning Monkeys by Kevin MacLeod on freesoung.org
Manip for the cover by brolinskeep, Cover by momo
momotastic on AO3 | tumblr | Podfic | (Pod)Fic updates
misssnowfox on AO3 | tumblr | YouTube | Cosplay