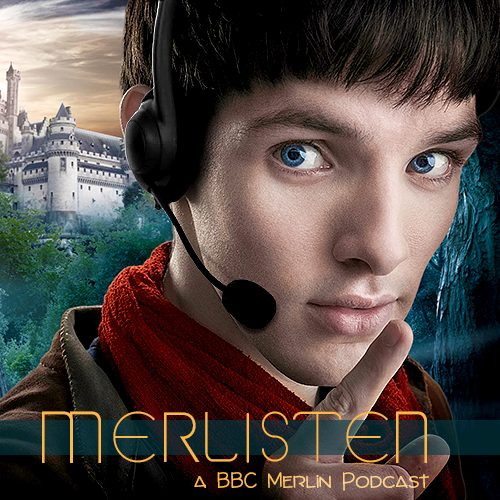 In today's episode, MissSnowFox and momo are joined by Lulu and Supercalvin to talk about Merlin/Morgana, the palest ship of them all.
The episode is about 2h and 10min long, and features a bunch of headcanons and thoughts on their dynamic as a couple, both in modern AUs and canon fics. Also to be found in this episode: An important announcement regarding future Merlisten episodes!
To get in touch with us, send an email, an ask on tumblr, or tweet at us on twitter. You can also join our discord and find our podacst on iTunes!
Find more stream or download options for this episode below the cut.
Download here [Right click, save as] || Listen/subscribe on iTunes here
---
News:
Merthur Touch Fest
Kinkalot
After Camlann Big Bang
Resources
Ruby's comment on the Talkback Special
Lulu on tumblr
Lulu's Merlin Discord
Supercalvin's tumblr
Supercalvin on AO3
Supercalvin's Merthur rec blog
Statistics
[Taken on July 18, 2019]
Disclaimer: The works listed below (especially the ones in the Top 3 categories) are Mergana works by the best estimation of momo, who compiled the stats. Momo checked the summaries, tags, and author's notes to determine if these fics looked like they actually focused on Mergana as a pairing, or at least gave the pairing a central role, rather than treat them as background decoration. If any of the listed fics aren't Mergana works by the estimate of a Mergana shipper, we apologise for the error.
Top 5 by Kudos
Top 5 by Comments
Oldest
Newest
Longest
Shortest
Mentioned Fanworks/Recs
Paralyzed | edited by terrilyn88
I loved and I lost you | edited by AnneSoshi
How did we get here | edited by AnneSoshi
Clarity | edited by xfoxyamanda11
I can't escape from you | edited by ilikeyou31x
watch me burn | edited by ilikeyou31x
so here we go again | edited by aloroha
Kessilover's Mergana tag on tumblr
a lonelier version of you by helloearthlings
The Snow Must Go On by Polomonkey
Homecoming by Elveatas
Were You Looking For A Lost Magical Kingdom In That Wardrobe by Netgirl_Y2K
The Nightmare's End by eurydice72
Thirteen Kisses Before the End by keppy0xy
September 10th 1943 by jungle_ride
Surprise! by AJsRandom
The curious case of Merlin and Morgana by kessilover
Out of Darkness by MildeAmasoj
No more games by eurydice72
strange addictions by glim
Flowers For A Ghost by mango22
A moment of hesitation by kessilover
A Prison Around Our Wrists by jaqtkd
Credits
Merlisten theme music composed by side_steppings
News music by Mansardian on freesound.org
Interview/Talkback quote music: Monkeys Spinning Monkeys by Kevin MacLeod on freesoung.org
Manip for the cover by brolinskeep, Cover by momo
momotastic on AO3 | tumblr | Podfic | (Pod)Fic updates
misssnowfox on AO3 | tumblr | YouTube | Cosplay