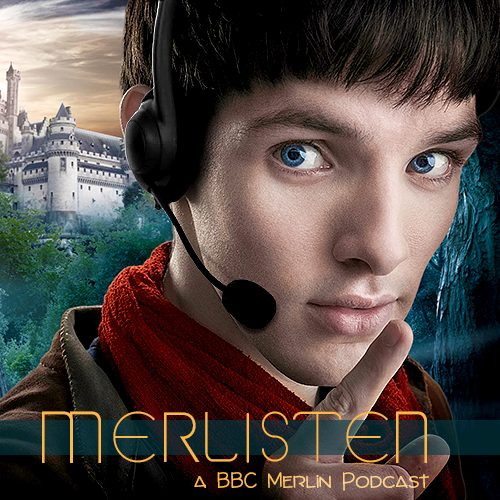 In today's episode, MissSnowfox and Alex are joined by Brent and Joelle to discuss the ships Arthur/Morgana [Armor] and Merlin/Gwen [Merwen].
Unfortunately, Brent had some tech issues and is therefore hard to understand a lot of the time. Please be patient with it, usually Rox or Alex will sum up Brent's point at the end. We just didn't want to cut them from the episode entirely.
To get in touch with us, send an email, an ask on tumblr, or tweet at us on twitter. You can also join our discord and find our podacst on iTunes!
If you'd like to tip us for the work we do for this podcast, you can find us on ko-fi.
ALL TIPS WE RECEIVE ON KO-FI WILL BE FORWARDED TO UK-BASED ORGANISATIONS & CHARITIES THAT BENEFIT BLACK WOMEN OR BLACK QUEER PEOPLE.
The charities that will benefit are
Southall Black Sisters
UK Black Pride
The Hackney Migrant Centre
The Unity Project
Find more stream or download options for this episode below the cut.
Download here [Right click, save as] || Listen/subscribe on iTunes here
---
Resources
Avaloner's comment on the Race & Racism Special
Footnote 1
Footnote 2
Gillian's comment on Episode 60
Joelle on tumblr
Joelle's Armor tumblr
Joelle on AO3
Joelle on YouTube
Morgana Character Study by Merlisten
Statistics
[Taken on Dec 11, 2020]
Disclaimer: The works listed below (especially the ones in the Top 3 categories) are Armor and Merwen works by the best estimation of xan, who compiled the stats. Xan checked the summaries, tags, and author's notes to determine if these fics looked like they actually focused on Armor or Merwen as a pairing, or at least gave the pairings a central role, rather than treat them as background decoration. We apologise that some of the listed fics might not be Armor or Merwen works by the estimate of an Armor or Merwen shipper.
Top 3 by Kudos
Armor
Merwen
Top 3 by Comments
Armor
Merwen
Oldest
Armor
Merwen
Newest
Armor
Merwen
Longest
Armor
Merwen
Shortest
Armor
Merwen
Mentioned Fanworks/Recs
Dep on tumblr
Dep on AO3
Dep on YouTube
Finding My Way Home by Dep
Where's My Love? by Dep
Do I Wanna Know? by Dep
The Pendragons (Uther, Arthur, Morgana) – Hate and Blood | edited by Dep Andr
Arthur&Morgana (ft. Mithian, Lorenzo) -Who's scared now? | edited by Dep Andr
Arthur & Morgana (AU)~ Α Carnival Of Rust | edited by Dep Andr
Arthur&Morgana (AU)~Carnival of Rust part 2 | edited by Dep Andr
sevanan on YouTube
sevanan on tumblr
arthur & morgana | my tears ricochet | edited by sevanan
Arthur & Morgana | Alibis [Time Travel AU] | edited by sevanan
Arthur & Morgana | hate everything about you (AU) | edited by sevanan
Mordred's Lullaby (Merlin BBC) | edited by sevanan
SunnydaleRehab2 on YouTube
SunnydaleRehab2 on tumblr
arthur & morgana; take me down to the river (mep part) | edited by SunnydaleRehab2
morgana/arthur/mithian/gwaine; give up my kingdom (au) | edited by SunnydaleRehab2
arthur & mithian+morgana+gwen; new rules (modern au) | edited by SunnydaleRehab2
little mermaid au (reupload) | edited by SunnydaleRehab2
arthur/morgana; got poison on my mind | edited by SunnydaleRehab2
angelica 083 on YouTube
angelica083 on tumblr
Arthur & Morgana II World on fire | edited by angelica 083
Arthur & Morgana II Always Hate Me | edited by angelica 083
Merlin | Christmas AU | edited by nosquared
LazyWriter1977 on AO3
LazyWriter1977 on tumblr
Dancing Lights and Singing Shadows by LazyWriter1977
SoHereWeAre on AO3
soherweare on tumblr
Shattered Armor by SoHereWeAre
Merwen YouTube Playlist by Rox
Armor YouTube Playlist by Rox
The following recs by Brent aren't Armor or Merwen stories, so check the pairings before diving in.
For Want of A Nail by 0hHeyThereBigBadWolf
Comment by Brent:
It's a rewrite of the series in which Hunith leaves Merlin with Leon and his family while fleeing from Uther. I am only halfway through the story so I won't say much, but I do love the concept and the story up until now. The story writing is also much better than what my poor eyes are usually forced to read in my desperation for an acceptable ending for the show.
The Heartbeat by LadyFromPoland
Comment by Brent:
This one is a continuation for 5×13, where Merlin discovers a way to save Arthur, obviously. But, what I actually love about this fic is the angst more than anything. It's so painful and satisfying at the same time. I do love the relationship between Merlin, Arthur, and Gwen so much in this one. I also like how the author brought back Gilli, the boy deserved more.
Die For You In Secret by evokingmemories
Comment by Brent:
Gimme gimme gimme the Mercealot content. This is somewhat of a re-write but more of a "what went on behind the saving of Camelot". I love this fic so much because Merlin gets someone to love, one who loved him back. I really don't have much to say, it's a beautiful story. But beware of the super sad ending, I cried a lot.
The Warlocks Protector by weepingelm
Comment by Brent:
It's a MithianXMerlin which later develops into MerGwaine, and I love both of the ships so much. And this is probably the only fic I've ever read which gives my heartthrob Mithian what she deserves. Mithian was a wonderful character and she deserved better. This is a continuation of 5×13 with one or two minor changes in canon.
Complementarity, Entanglement and the Uncertainty of Destiny -OR- A Feminist Mage in King Arthur's Court by Jenrose
Comment by Brent:
All I'm gonna say is that I love this fic more than any other. It's so well written that I roleplay as Merlin in Chapter 3 on a daily basis. See your existence as a Merthur shipper, Merlin fan, and confrontation lover is literally useless if you haven't read this. Also, the entire concept is beautiful. Just, READ IT. GO! READ IT!
Credits
Merlisten theme music composed by side_steppings
Interview/Talkback quote music: Monkeys Spinning Monkeys by Kevin MacLeod on freesoung.org
Manip for the cover by brolinskeep, Cover by momo
xancredible on AO3 | tumblr | Podfic | Fanwork resources
misssnowfox on AO3 | tumblr | YouTube | Cosplay