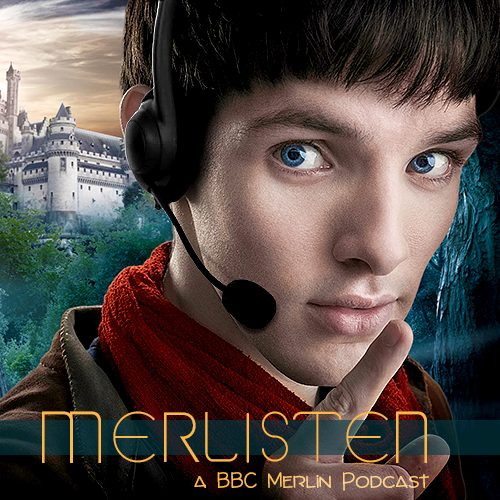 In today's episode, MissSnowfox and Momo talk about the last year in fandom, things that happened, and how they feel about the Merlin fandom now. This episode will be split in two because, well, we talk a lot :).
To get in touch with us, send an email, an ask on tumblr, or tweet at us on twitter. You can also join our discord and find our podacst on iTunes!
Find more stream or download options for this episode below the cut.
Download here [Right click, save as] || Listen/subscribe on iTunes here
---
News:
Resources:
Archaeologist_D's comment on Episode 27
Moss' comment on Discord on Episode 6
Amphighoury's comment on Discord on Episode 28
Archaeologist_D's comment on Episode 26
Carpe Dentum's comment on Discord on Episode 10
Lao-Pendragon's comment on Episode 29
ueberdemnebelmeer's comment on Discord on Episode 20
Archaeologist_D's comment on Episode 28
Amphighoury's comment on Discord on Episode 31
Lao-Pendragon's Comment on Episode 6
Merlisten Schedule
Merlisten Aired Episode
Resurrection Anthology
COiNELOT
Reel Merlin
After Camlann Big Bang
Pornalot
Winter Knights
Merlin Holidays
Merlin Reverse Big Bang
Merlin Memory Month
Merladies Fest
Merlin Writers and Artist Telephone Game
Merlin Writer Appreciation Month 2018
The Pendragons Merlin Anniversary Festival 2018
Bottom Arthur Fest
Merthur Kiss Fest
10 Years of Merlin & Arthur
Camelot Drabble
Kink Meme
Merlin Stills
MxA Newsletter
Merlin Forever – The Merlin Rewatch
Maryluis' #medievalhusbands artbook
Mentioned Fanworks
Exposed [the Colin/Bradley fic recommended by Julylilly]
Credits
Merlisten theme music composed by side_steppings
News music by Mansardian on freesound.org
momotastic on AO3 | tumblr
misssnowfox on AO3 | tumblr | YouTube