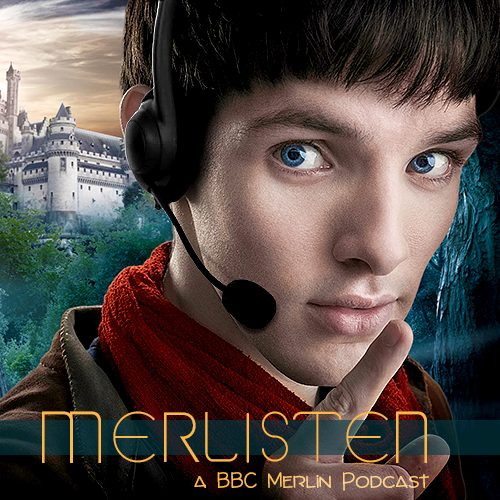 In today's episode, MissSnowfox and Momo are joined by Isaac to talk about Modern AU fanfiction! There's another debate about classification – will Momo and Rox EVER agree? – and many, many recs once more, as well as a discussion of some of the most common tropes found in modern AU fic in this fandom.
To get in touch with us, send an email, an ask on tumblr, or tweet at us on twitter. You can also join our discord and find our podacst on iTunes!
Find more stream or download options for this episode below the cut.
Download here [Right click, save as] || Listen/subscribe on iTunes here
---
News
Beta Discord Server
Lao Pendragon's fanbook
Reverse Big Bang Challenge
Bottom Arthur fest
Merlin Memory Month
Resources
Elirwen's comment on episode 25
Episode 42 [in which we talk about the ages of the characters]
Elirwen's additional fic recs for Canon Fics
Elirwen's additional fic recs for Early Fics
ilovehertjes' comment on Episode 12
Liz Martin's comment on Episode 34
Mentioned Fanworks
The Student Prince, by FayJay ; podfic by FayJay
Pairing Pendragon/Merlin, by anon ; podfic by lunchee
Two Weeks Notice, by ras_elased ; podfic by jennacorinth
A Modern Manservant, by Mamalazzer
All I Want for Christmas (Is You), by dreamdustmama ; podfic by striped_bowties
Pride & Support, by Supercalvin
The Letter Q, by herbeautifullie
Drastically Redefining Protocol [series], by Rageprufrock ; Podfics by various readers
Missed Connections (Glory, Glory, Holelelujah), by tourdefierce ; podfic by thisissirius is unfortunately no longer available
London Skyline, by Caledonia
Not In This Land Alone, by torakowalski ; podfic by crinklysolution
Counterpoint, by PlaneJane ; podfic by fire_juggler
Mr Jones Falls in Love, by ella_bane
Now That I'm Rich They Give Me Coffee, by lady_ragnell
We'll Be a Dream, by Sarakgeek16
Coffeeshop Muffins, by skellerbvvt ; podfic by underlay | momopods
Every Story is a Love Story, by lady_ragnell ; podfic by carefultread
podfic of frantic's Mending Wall by Erica Schall [text no longer available]
Lord Drake's Bequest, by pennyplainknits ; podfic by pennyplainknits
The Prince [series], by Mizufae & psmithery
Arcane Asylum, by new_kate ; podfic by Sophinisba
Evil Overlord, Inc., by Footloose
In Spite of Everything, the Stars, by Polomonkey ; podfic by momopods
like grabbing my heart and taking my breath, by pandatwirls ; podfic by lunchee
Listen, Learn, by Anon ; podfic by Sophinisba
Skin Deep, by PlaneJane ; podfic by Bravenclawesome
Perfectly Imperfect [series], by little_dhampir
If You Will Be My Bodyguard, by Tari_Sue
Drown My Sorrows in Yours, by La_Temperanza
Recs
Arthur and the Real Boy, by anon
Being With You, by ella_bane
Continua, by roamer
Flying Change, by Magnolia822
Little Wooden Boy and the Belly of Love, by new_kate ; podfic by Sophinisba
Perfect, by scatterglory
There Are No Gays in Football, by Malu_3
The Good Times Are Killing Me, by minor_hue ; podfic by MissSnowFox
James Bond Eat Your Heart Out by Friggas_Flower
The Passage of Time [series], by freezerjerky
Of Dragonbabies and Noblemen, by Elveatas
The Lonely King, by Cori_Lannam
Remember, Remember
Credits
Merlisten theme music composed by side_steppings
News music by Mansardian on freesound.org
Interview/Talkback quote music: Monkeys Spinning Monkeys by Kevin MacLeod on freesoung.org
Manip for the cover by brolinskeep, Cover by momo
momotastic on AO3 | tumblr | Podfic | (Pod)Fic updates
misssnowfox on AO3 | tumblr | YouTube | Cosplay
Isaac on tumblr | AO3