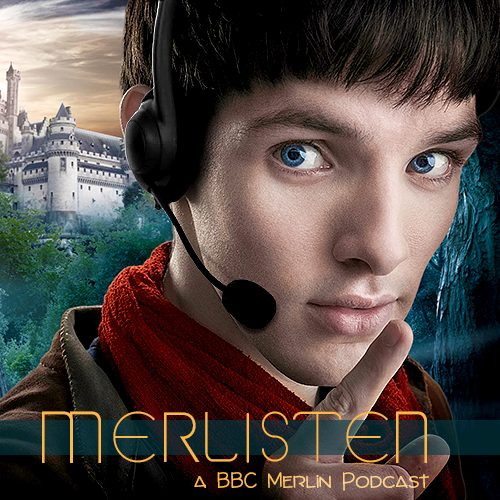 In today's episode, MissSnowFox and momo, along with two guests, take a closer look at Gwaine and Leon, and how they've been characterised on the show and in fandom. The legendary Gawain is introduced, and of course we also take a look at fanworks about these two.
The episode clocks in at 1h 55min and promises to be a lot of fun!
To get in touch with us, send an email, an ask on tumblr, or tweet at us on twitter. You can also join our discord and find our podacst on iTunes!
Find more stream or download options for this episode below the cut.
Download here [Right click, save as] || Listen/subscribe on iTunes here
---
News:
Winter Knights
After Camlann Big Bang
COiNELOT tickets + information
Merlin Memory Month
Resources
Tori's Merlin blog on tumblr
bisexualshakespeare on tumblr
Rachel's comment on Episode 21: The Beginning of the End
Merlin character analysis
Mordred character analysis
Merlin discord
Early Fics
Lancelot character analysis
Legends vs Show
Special with Rupert Young about Leon
bottom Arthur fest on tumblr
Statistics
AO3 stats on 07 Aug 2018:
Leon

3,234 works tagged with "Leon (Merlin)" → 1,160 without Merthur

Gwaine

5,876 works tagged with "Gwaine (Merlin)" → 2,278 without Merthur
Top 5 pairings for Leon:
Leon/Morgana (413)

Gwaine/Leon (141)

Gwen/Leon (94)

Leon/Mithian (81)

Leon/Arthur (72)
Top 5 pairings for Gwaine:
Gwaine/Merlin (890)

Gwaine/Percival (568)

Elena/Gwaine (163)

Gwaine/Arthur (158)

Gwaine/Morgana (153)
Recs & Mentioned Fanworks
Le dernier souffle de Kilgharrah by Saturne
Intended by new_kate, podfic by Lunchee
Rusty Spoons (And What to Do with Them) by comeseetheuniverse
Saturne's comic about the Useless Guards of Camelot (TM)
Into His Own by sarcasticchik, Podfic by regonym
(spell)bound by momotastic [momo's Gwaine/Lancelot fic]
The Good Times are Killing Me by minor_hue, podfic by MissSnowFox
All Things New Again by SPowell, Art by texasfandoodler [the one with Leon/Morgana in the background living in the US]
Podfic of "The Sex Shop Around the Corner" by hermette, read by Meri
Now I Will Unsettle the Ground Beneath You by nu_breed, podfic by fluffyllama [the one momo thought was called "Paint the world orange and blue"]
Intended by new_kate, podfic by lunchee
Catch me a Catch by giselleslash, podfic by striped_bowties
All I Want for Christmas (Is You) by dreamdustmama, podfic by striped_bowties
The One With Elena and Gwaine's Wedding Plans by giselleslash,podfic by ceebee [which is also the one where Merlin gropes Morgana on the bathroom floor while she's pregnant with Leon's baby.]
Lao-Pendragon's "Sir Leon" tag on tumblr, including her own fanworks
Whimsycatcher's "Sir Leon" tag on tumblr
merwaineforever, Tor's Merwaine blog on tumblr
Grumpycakes' Merlin fanart tag
To Court a King's Manservant by KimliPan
Mine (or, Five Times Gwaine Came In Second Place to the Bloody Prince of Camelot and One Time He Didn't by somerdaye
Fractionallycamelot's Gwaine/Leon tag on tumblr
Leon Knightley Series by Clea, podfic by Vodka112
Christmas Holidays (Aren't What They Used to Be), by momotastic
Road of Ruins, by momotastic
RoR timestamp: No One Hates Me Like I Do, by momotastic
Hold Me, Love Me, by momotastic
Honourable Intentions, by smilebackwards, podfic by lunchee,
Substitue, by winterstorrm, podfic by MissSnowFox,
Sir Leon & Sir Gwaine – Whip it, edited by Mp26pro
Everybody loves Gwa…no sorry Sir Gwaine =], edited by xsillymarelilyx
Merlin/Gwaine (& Arthur) Can you hear my call?, edited by ilikeyou31x
Merlin&Gwaine; Maybe I'm in love, edited by MagicalUnicorn22
Merlin&Gwaine; Strength and Magic, edited by MagicalUnicorn22